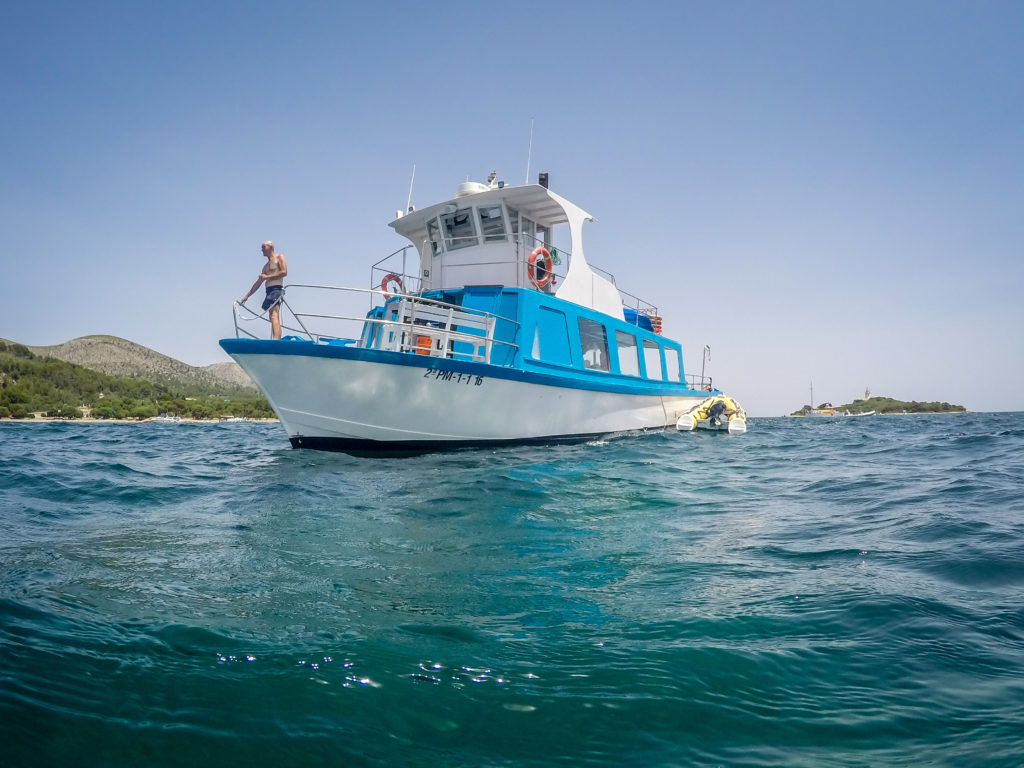 Boat trip of approximately five hours through the Alcudia Bay, with a visit to various natural coves. During the excursion, you will be offered a kayak route through the coast to natural caves or disembarking on the Island of Aucanada to visit the lighthouse, as well as snorkeling and paddle surf. We wrap it up with a freshly-made onboard barbecue
GENERAL CONDITIONS
FOOD
Onboard freshly-made food: Barbacue, salat pasta, spanish omelette and fruit.
Drinks not included in the rate. We do offer an onboard bar service
GENERAL INFORMATION
Departure time: 10am
Arrival time: Between 3pm and 3:30pm
Rate: 50,00 €
Children up to 12 years old: 30,00 €
The rate includes the boat excursion, accident insurance, kayak activity (optional), diving equipment, SUP, transportation from the hotel* (if necessary) and a meal (appetizer, main course and dessert)
Transportation from the hotel. The pick-up time will depend on our van's route, yet it will be from 8:45am through 9:45am (depending on the hotel's location).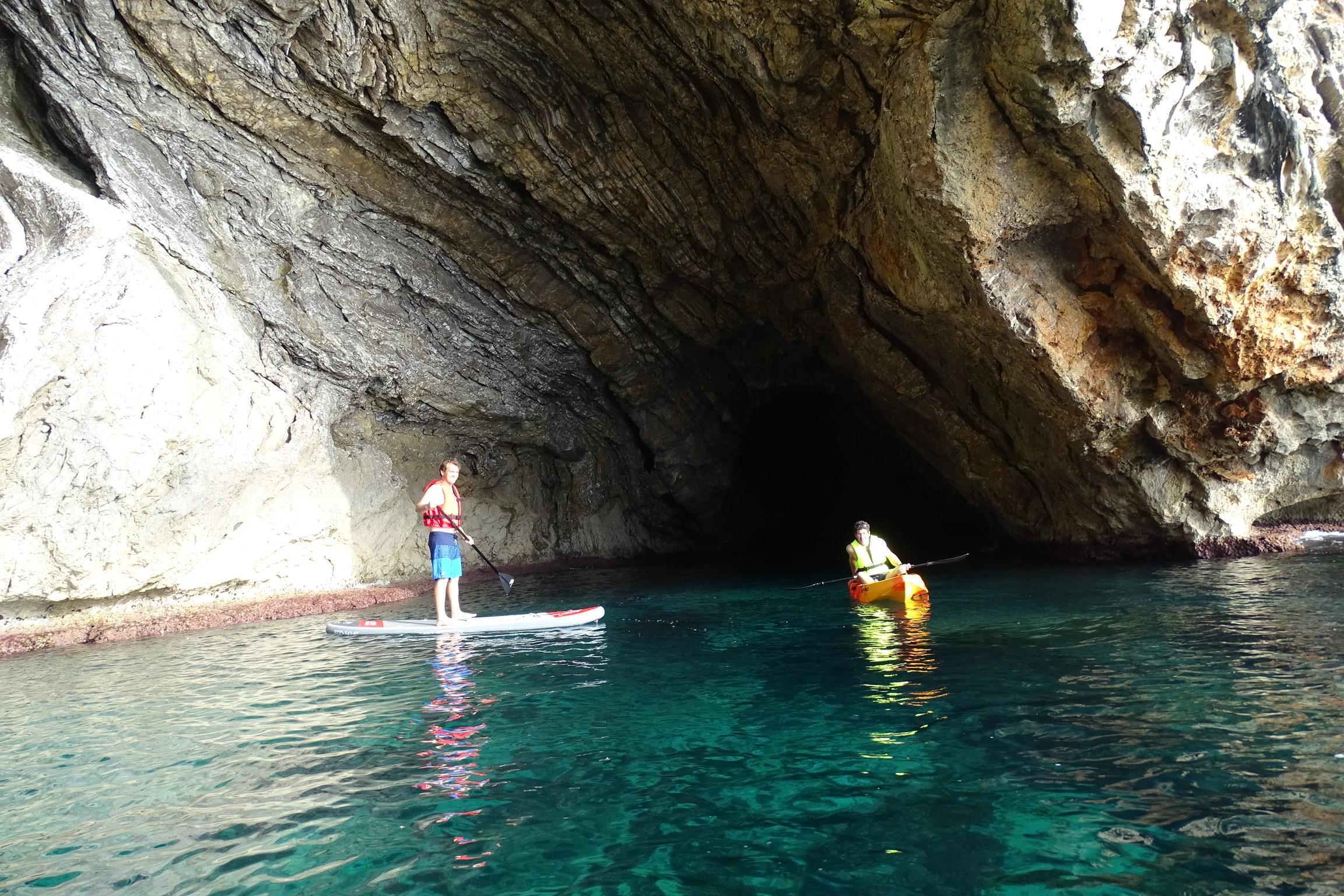 ONLINE BOOKING
Book your wonderful excursion with a kayak activity. Do it today before it sells out.
There are no services available for this day.